Right now, there are 571 homes for sale in Santa Clarita. 143 of them are in Valencia. (25% of the total homes available). How is the Valencia market faring in comparison with Santa Clarita overall? Let's look:
MEDIAN SOLD PRICE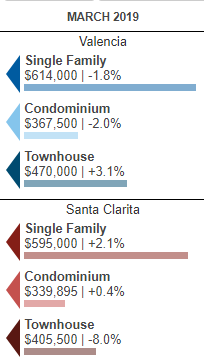 Valencia's single family home prices have dipped almost 2% from a year ago, cooled by the rise in interest rates at the end of last year. Townhouse prices cooled at an even higher rate.
MEDIAN DAYS ON MARKET
How many days has it taken for homes to go into escrow?
To say the market has slowed down in the last 6 months would be an understatement. A 336% rise in time on the market for townhouses? Crazy.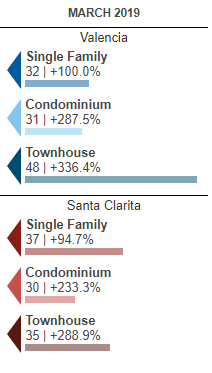 However, the bigger picture lies within the stat: MONTHLY HOUSING SUPPLY.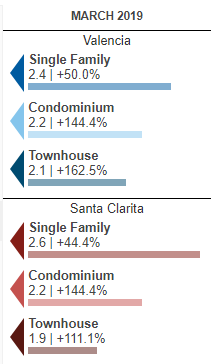 We are still very much in a "sellers market" as defined by less than 5 months of inventory. The Spring selling season will be better for buyers this year, than last year's…
How much home can you get for your money vs. a year ago? For that, we look at PRICE PER SQUARE FOOT OF LIVING SPACE: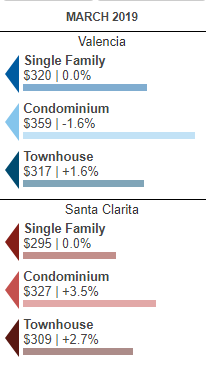 For comparison, prices per square foot of space in the San Fernando Valley are upwards of $430/psf.
If you have a question about YOUR home's value, and whether now is the best time to sell, please reach out via email or text. I can run numbers and tell you how much equity you have in your home, and how far that will take you towards your next home. My contact info is on this page! Thanks for checking this out.